Unleashing the Power of Ventrac 4520Y: The Landscaping Marvel for Course Superintendents
Elevating Golf Course Maintenance to New Heights with the Versatile Ventrac 4520Y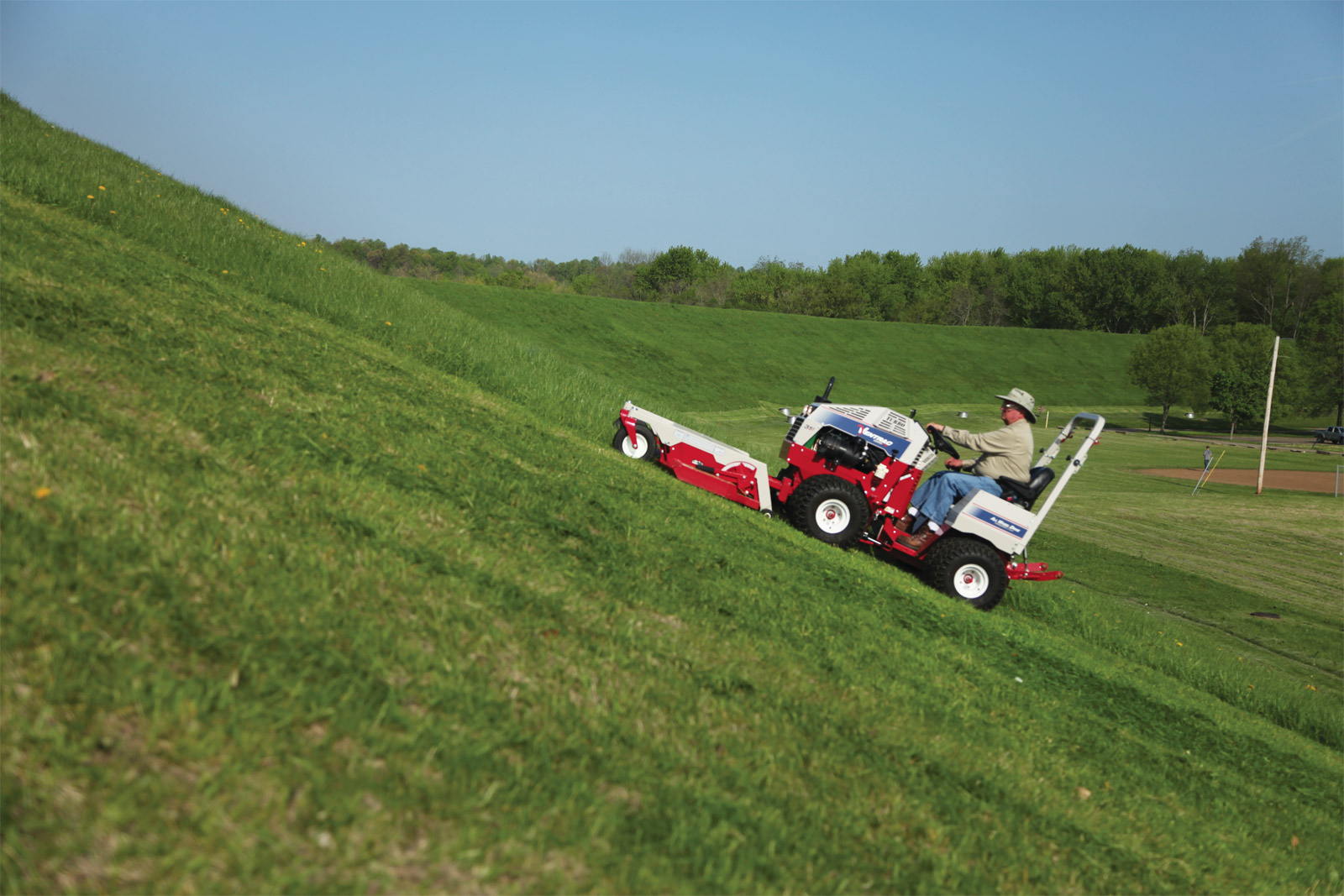 As landscaping professionals, course superintendents hold the key to ensuring lush, immaculate greens and fairways that delight golfers at every turn. To meet the ever-evolving challenges of maintaining a top-tier golf course, investing in the right equipment is paramount. Today, we are excited to introduce the game-changing Ventrac 4520Y, a multifunctional powerhouse designed to elevate your landscaping game and transform the way you approach course maintenance.
Why Invest in the Ventrac 4520Y?
Unmatched Performance:
​At the heart of the Ventrac 4520Y lies a robust engine, boasting an impressive horsepower that sets a new standard in landscaping performance. With this sheer power at your disposal, you can confidently tackle a wide range of tasks, from mowing extensive fairways to handling heavy-duty materials.
All-Season Versatility:
​Picture a machine that can transition seamlessly between different landscaping tasks with ease. The Ventrac 4520Y's quick mount system allows for swift attachment changes, transforming it into a versatile workhorse. Whether you need to mow, sweep, plough, trench, or aerate, this machine can handle it all, making it a cost-effective and efficient investment for year-round use.
Maneuverability and Stability:
​Maintaining a golf course means navigating various terrains, including challenging slopes and rough areas. The Ventrac 4520Y's articulated steering and optimal weight distribution offer remarkable stability and manoeuvrability. With this level of control, you can confidently operate on uneven surfaces while preserving the pristine condition of your greens.
User-Friendly Operation:
​A machine is only as valuable as its usability. The Ventrac 4520Y's intuitive controls and ergonomic design make it exceptionally user-friendly. Even team members new to the equipment can quickly learn to operate it effectively, ensuring a smooth and seamless transition to this remarkable machine.
When is the Ventrac 4520Y Beneficial to Course Superintendents?
Tackling Tough Terrains:
​Golf courses are renowned for their breathtaking landscapes, but these can pose challenges for traditional landscaping equipment. The Ventrac 4520Y's stability and traction shine on undulating terrains, allowing you to maintain the course's beauty without compromising on quality.
Year-Round Maintenance:
​Golf courses demand meticulous year-round care, and the Ventrac 4520Y is up to the task. Its versatility in handling various attachments ensures you can seamlessly switch between seasonal tasks, such as mowing in spring, sweeping leaves in autumn, and snow ploughing in winter.
Streamlined Operations:
​Incorporating the Ventrac 4520Y into your fleet consolidates multiple machines into one, optimising space and simplifying maintenance. Course superintendents can efficiently manage their budgets while providing their teams with an all-in-one solution for diverse landscaping needs.
Conclusion:
As course superintendents, investing in the Ventrac 4520Y is a strategic decision that promises unparalleled results and enhanced productivity. Its unmatched performance, versatility, and user-friendly operation empower you to take on landscaping challenges with ease, ensuring your golf course consistently meets the high standards demanded by golfers.
Join the ranks of those who have unlocked the potential of Ventrac 4520Y to transform their course maintenance. Embrace this landscaping marvel and experience the ultimate landscaping performance it delivers.
For more information and to see the Ventrac 4520Y in action, feel free to contact our team and schedule a demonstration. Discover how this exceptional machine can revolutionise your course maintenance today!