Jebsen & Jessen Technology - Turf & Irrigation Honoured at Toro 2022 Partners in Excellence Awards
Jebsen & Jessen Technology - Turf & Irrigation (JJ T&I) and Sarina Shafiee, JJ T&I Regional After-Sales Manager, received awards in the 'Top Performer' and 'International Aftermarket APAC' categories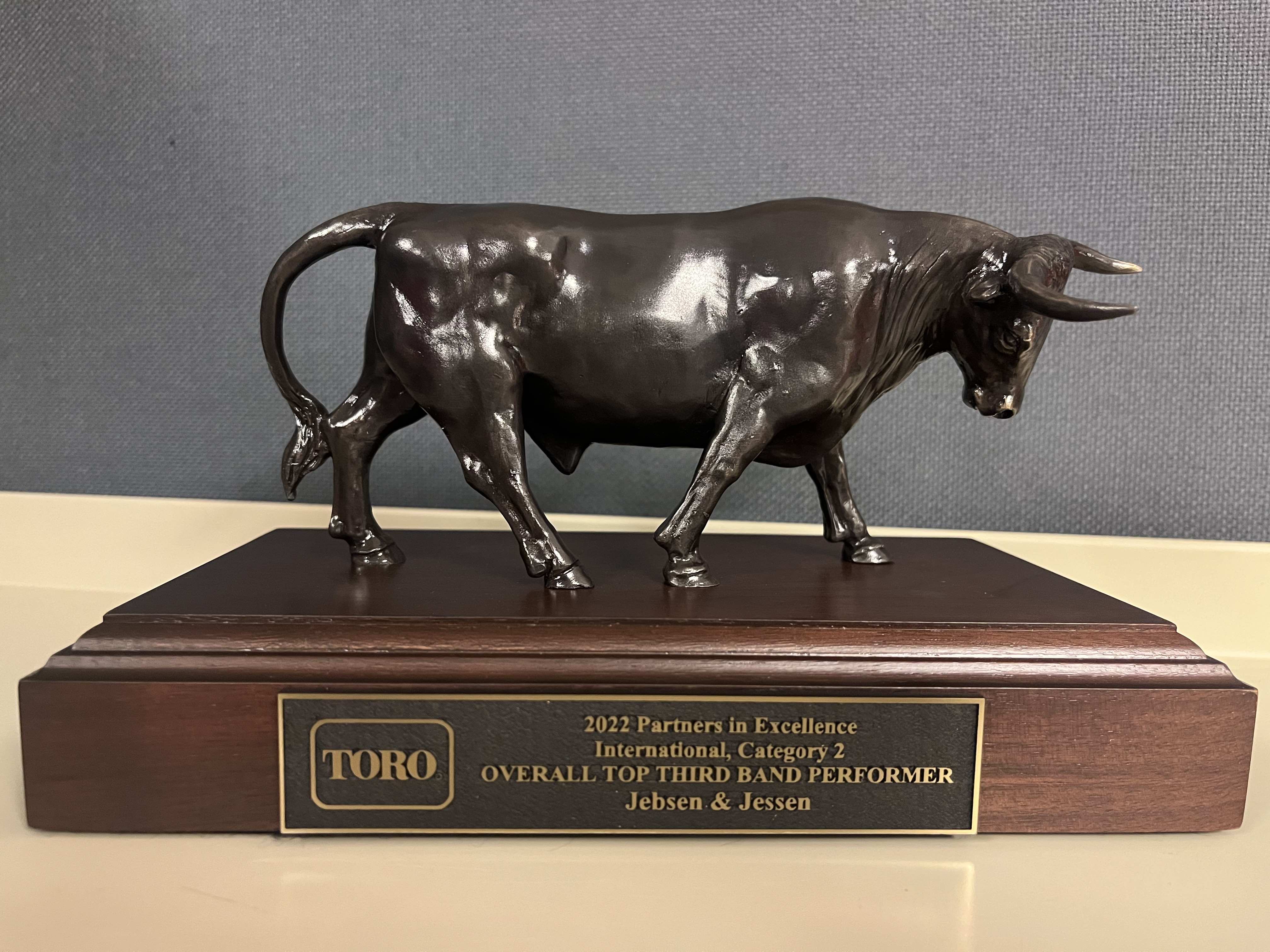 Singapore, 1 June: Jebsen & Jessen Technology – Turf & Irrigation (JJ T&I), a division of the Technology business unit of diversified industrial conglomerate Jebsen & Jessen Group, was honoured with two prestigious awards at the Toro 2022 Partners in Excellence (PIE) Awards – the 'Top Performer' award and the 'International Aftermarket APAC' award. The Toro 2022 PIE Awards is an award ceremony that recognises excellence and outstanding performance and accomplishments by top distributors.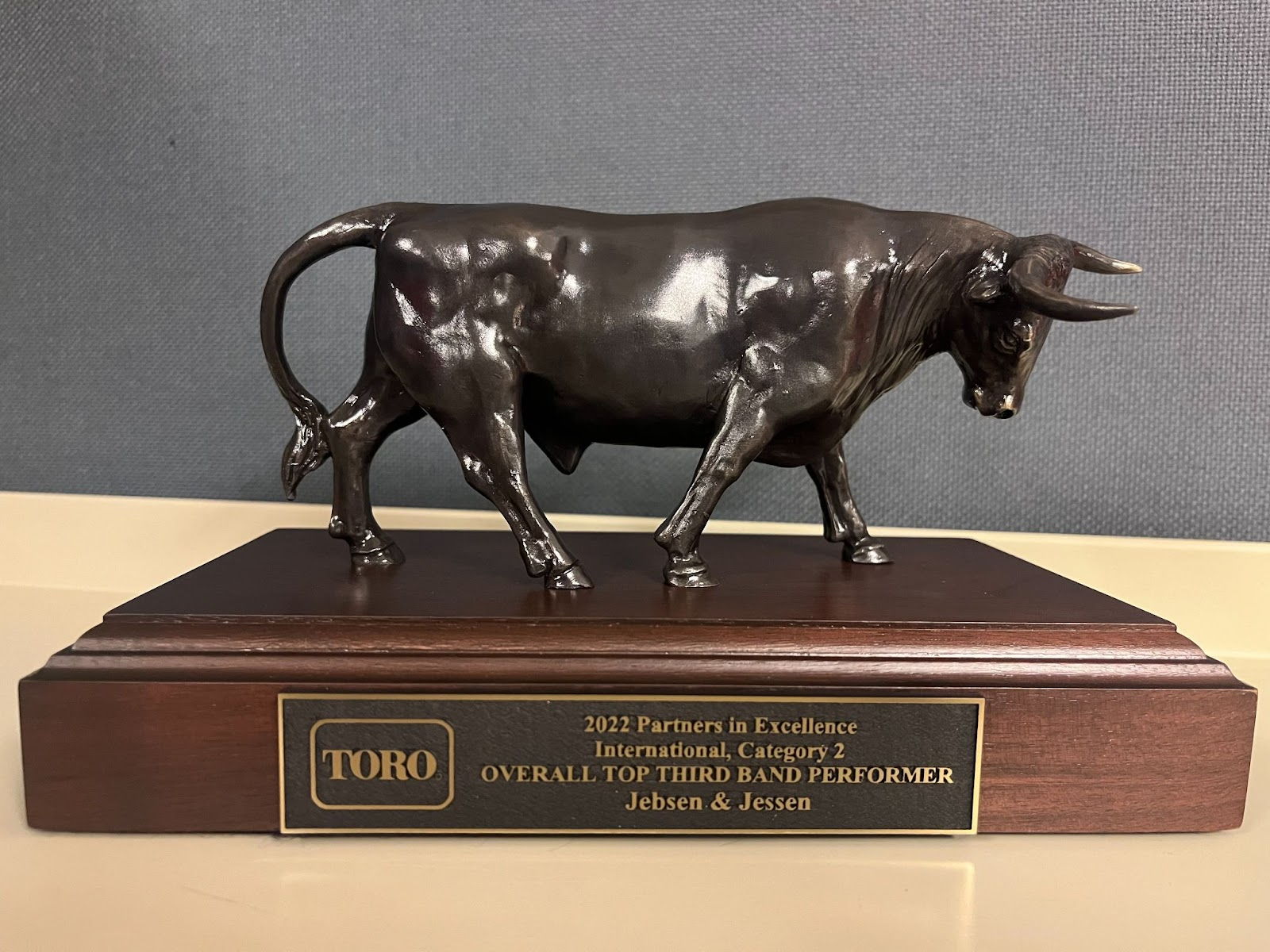 The 'Top Performer' award was presented to JJ T&I in recognition of its outstanding performance in the areas of market growth, customer care, and financial health. As a trusted provider of turf and landscaping solutions across ASEAN, JJ T&I continues to build on its strong foundation, industry knowledge and expertise to deliver comprehensive and innovative solutions and services to customers in the region.
Philipp Hoffmann, Regional Director, JJ T&I, shared, "Winning this prestigious award is a testament to our team's hard work, dedication and commitment to delivering the highest level of customer care and driving sustainable growth. We are honoured to have been recognised by Toro, and we will continue to strive forward to provide the best for our customers and build on this success in the years to come."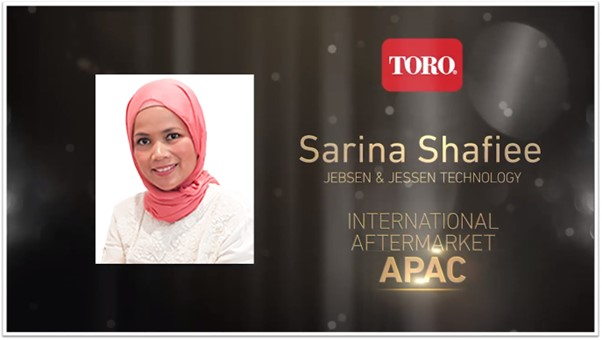 Sarina Shafiee, JJ T&I Regional After-Sales Manager, also received the 'International Aftermarket APAC' award, which recognises the company's and her commitment to performance excellence and after-sales service for its valued customers in the region. 
"I am extremely proud of our Aftersales team across the region for their unwavering dedication and hard work, and winning the award from Toro serves as a testament to their exceptional performance. This recognition is particularly meaningful to us as it reflects our team's steadfast commitment to offering excellent after-sales service. We are excited to continue building successful and lasting partnerships with our customers in the future," said Sarina Shafiee, JJ T&I Regional After-Sales Manager.