Jebsen & Jessen Technology – Turf & Irrigation and Stonehill upgrade their partnership with signing of ten-year agreement.
Adding to a contract sealed in 2018, this new agreement solidifies Jebsen & Jessen T&I's relationship with Thailand's brand-new private golf club.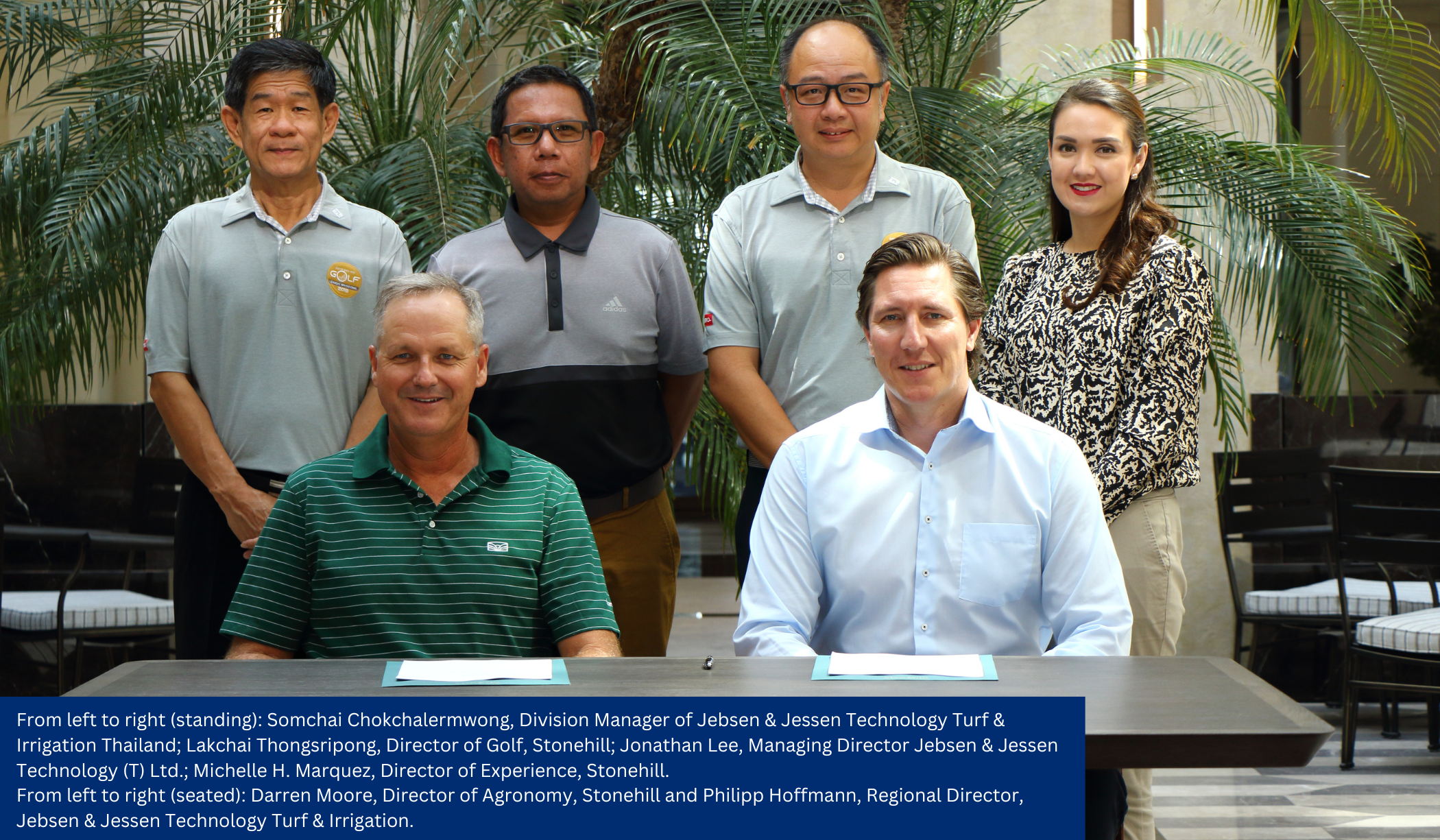 Singapore, 14 December 2022: Jebsen & Jessen Technology – Turf & Irrigation (JJ T&I), a division of the Technology business unit of diversified industrial conglomerate Jebsen & Jessen Group, has clinched a ten-year agreement with the brand-new Stonehill located north of central Bangkok in Pathum Thani, Thailand. Building on an existing package of equipment and irrigation solutions sealed in 2018 to support all areas of course maintenance, this new agreement advances their partnership to achieve a higher level of synergy over the next decade.
Stonehill, which celebrated its opening in July 2022, is a private golf club designed by Kyle Phillips. A 7,815-yard par-72 championship golf course covering 340 acres, Stonehill is set to become one of the most prestigious clubs in the region and an international-level sporting landmark.
From 7 to 9 October 2022, Stonehill successfully hosted the Bangkok leg of the inaugural LIV Golf Invitational – the region's biggest international golf tournament. JJ T&I provided a full suite of support services, including Toro equipment, equipment health checks, on-site technical assistance and volunteers during the tournament.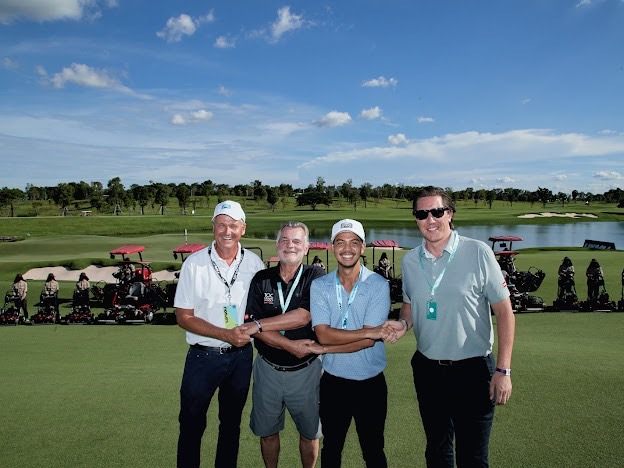 With the ten-year agreement, both JJ T&I and Stonehill will collaborate more closely over an extended period of time to ensure a well-maintained golfing green. Stonehill will be able to access support from JJ T&I's team of technical service experts; the newest products and technology (such as electric/lithium projects or new software) as they become available; and support for myTurf Pro – Toro's proprietary fleet management software. Stonehill's staff members will also get the opportunity to partake in formal training and learning trips to selected clubs during tournaments to gain skills and expertise.
"We are proud to further build our relationship with Stonehill to meet their turf and maintenance needs. Since 2018, JJ T&I has provided Stonehill with our industry-leading experience and comprehensive range of high-quality Toro equipment, and we are well placed to be part of their growth journey for the next decade as they establish themselves as a world-class golfing destination," said Philipp Hoffmann, Regional Director, JJ T&I.
"Every step of the way – from design to construction – we have selected the most high-quality options and ensured adherence to internationally accepted standards. We have found a trusted partner in JJ T&I and we look forward to further leveraging JJ T&I's range of innovative equipment and irrigation solutions, and trusted technical expertise, to maintain the greens and guarantee the best golf experience for Stonehill's esteemed guests," said Darren Moore, Stonehill's Director of Agronomy. "Course maintenance is a never-ending battle that has many routines and we expect the highest standards of turf maintenance machines and suppliers. It gives me great peace of mind knowing we can expect that level of excellence from Jebsen & Jessen and Toro for the next decade to come," added Moore.
About Stonehill
Stonehill is more than just a golf club; it is ready to serve as a new landmark in areas of sports and tourism. Designed by golf course designer Kyle Phillips and American architect Timothy Slattery of Hart Howerton, Stonehill was built with a strong desire to elevate the level of Thai golf courses to be internationally comparable in terms of golfing standards and services that cater to a wide range of needs.
Encompassing over 950 rai (375 acres) of land and located just north of Bangkok city, Stonehill can be divided into different zones, each with unique atmospheres and functions, to accommodate for a diverse range of visitors. The 18-hole championship golf course made with a combination of modern-type natural grass such as Bahiagrass, Zeon zoysia, Trinity zoysia and TifEagle bermudagrass in addition to beautiful trees to the surrounding area helps to create a tranquil atmosphere. In the clubhouse, there are two restaurants, Ubuntu and Rock Creek, as well as a bar called Firefly, all with their own distinct looks and ambiances, each inspired by different cultures and cuisines. There's also The Pavilion, a large banquet hall that can host a variety of celebrations. Surrounded by a one-of-a-kind environment, Stonehill serves as a focal point for people eager to provide visitors and guests with a memorable experience.
For further information, please contact: